Watching our parents grow older and embrace retirement can evoke a complex mix of emotions within us. It's a natural progression of life, but it carries a sense of melancholy as we realize the passage of time and the inevitability of change.
Their aging faces and tired bodies are a tangible reminder of their lifelong journey, the trials they endured, and the sacrifices they made for us.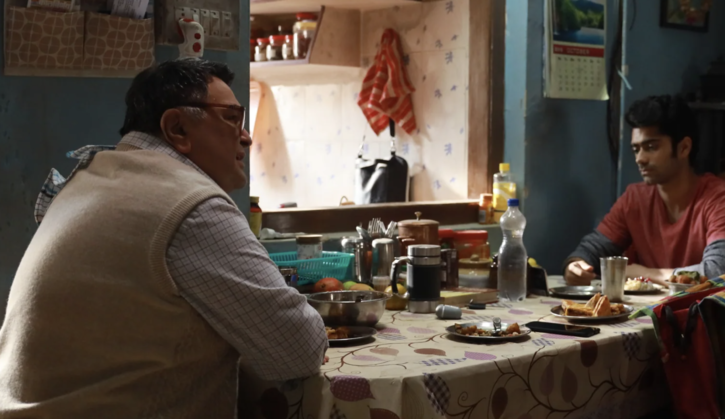 The roles are reversed when we are in a position to provide support and care; in these moments, we are faced with the profound depth of our love for them.
One Twitter user realized something profound when he visited his parents on a normal day, wanting to understand the true essence of seemingly ordinary retirement life.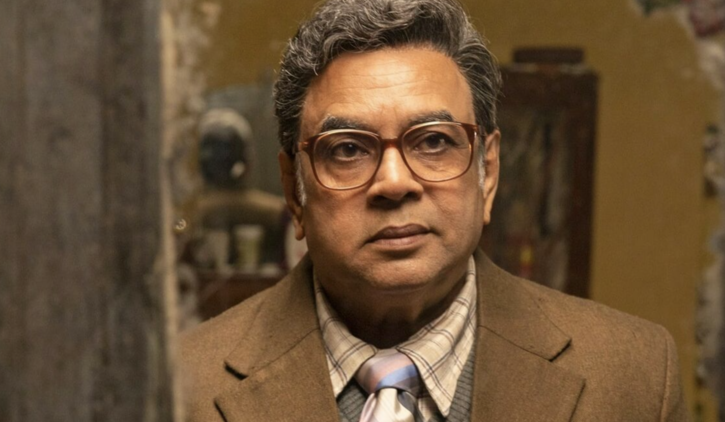 He was surprised to discover that retirement brings its own set of challenges, a truth that shocked many people online.
Gabbar Singh, a Twitter user, shared his experiences visiting his parents. Typically, these visits occurred during special events such as festivals, weddings, or when there were health emergencies. These occasions offered no real insight into his daily life.
However, actively participating in the mundane aspects of his routine led to a significant realization for him.
"How a simple visit from an air conditioning mechanic to repair the air conditioning becomes the highlight of the day, leading to detailed conversations with the neighbors."
He watched his father engrossed in a newspaper, which he took to be a symbol of willful ignorance.
The sound of the pressure cooker's whistle echoed through the house, breaking moments of silence.
He commented that the afternoons were particularly challenging. However, the evenings brought the lively atmosphere back, and even she watched his father's nightly routine of checking his investments and savings on his phone, emphasizing the constant concern retirees have.
He took to Twitter to share his sentiments. He wrote:
I came home to Lucknow to spend a few weekdays with my parents. To see what exactly is a retired life. Most of the visits are on occasions, be it festivals or a health related emergency or a wedding or an anniversary. Atypical events, where you cannot observe the mundane and consume yourself…
—Gabbar (@GabbbarSingh) May 25, 2023
"Retirement is hard. Like a slow fall", was well encapsulated, resonating with the experiences of many.
This is how the internet reacted:
How is this hard? Sounds like pure bliss to me ❤️ https://t.co/KmTiQBLTm3
— SR 🚃 (@Just_Sudo) May 25, 2023
https://t.co/X8KRMGPeds pic.twitter.com/JlxXKo9K4C
— tea_addict 🇮🇳 (@on_drive23) May 25, 2023
This is likely to happen as the current generation is addicted to materialistic things and ignores everything else around them and after fulfilling a supposed career purpose, the rest of their life feels worthless to them if they don't no social interaction with anyone https://t.co/AVo6CHrcbt
—®|$#! (@SkyStar04510789) May 26, 2023
This year's trip I was able to spend a lot of time with mom. I cooked for her. He brushed her and fed her. I always knew that she likes to talk 2. So I listened to her a lot. But as she ages and becomes less mobile, the number of people she talks to is dwindling. https://t.co/hvFoWEWBg3
—Jason Stewart (@pawanztweets) May 26, 2023
I could not agree more. I went back to memory lane with this post alone, I was able to see everything… https://t.co/F8l8AA33eo
— Vatsal Vikas (@vikaas_kumar) May 26, 2023
One comment read, "This is why having a hobby beyond meeting friends and eating out is so important. Retirement can be hard."
Another user wrote: "My dad retired 24 years ago and FIL 26…the older you get the lonelier you become. Friends leave, some leave and settle elsewhere…it can be hard."
For more trending stories, follow us on Telegram.
Categories: Trending
Source: vtt.edu.vn